Meredith Lodging One of 50 Fastest Growing Companies in Oregon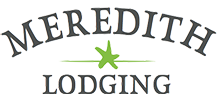 Meredith Lodging of Lincoln City was recognized by Portland Business Journal as one of the 50 fastest-growing private businesses in Oregon and Southwest Washington in the magazine's annual survey. A family-owned vacation rental company, Meredith Lodging has the largest collection of quality vacation rental homes of any company on the Central and North Oregon Coast, with boutique home collections and offices on the beach and in Sunriver Village.
The company credits its highly qualified management, reservations, maintenance, housekeeping and landscaping team for its success. "Homeowners are attracted by our high employee/home ratio and the quality of our staff,"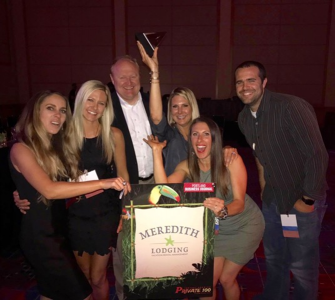 said Meredith Oksenholt, who co-founded and owns Meredith Lodging. "We have exceptional and dedicated people caring for their homes and for our guests."
The company plans to continue to invest in staff through raising wages beyond its current $15/hour starting wage and investing in technology, professional training and innovative business practices. "We know that attracting skilled, trustworthy and creative professionals is the key to our success," says Oksenholt. "It is also the best way to grow without sacrificing the quality service homeowners and guests expect."
The ranking of 49th fastest-growing company was based on revenue growth from 2014-16. The Portland Business Journal is Portland's premier business publication, providing comprehensive coverage of the local economic landscape and industry analysis. Meredith Lodging was the only Oregon vacation rental management company to make the list. Meredith Lodging provides the highest average daily vacation rental rate on the Oregon Coast and in Sunriver, Oregon.
More information about Meredith Lodging is available at www.meredithlodging.com or by calling 800-226-7660.