Sunriver Owner Association Administration Office Closure | Noon December 24th – 8am December 26th
The SROA will close their administration office for the Christmas Holiday beginning noon on the 24th and reopening at 8am on the 26th.
The SROA Administration Office is located in between circles 3 and 4 off Abbott D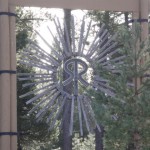 r near the Sunriver Police and Fire Departments. The SROA admin office typically assist owners with meeting room and park reservations, committee meetings
calendars, short-term storage reservations, general information, accounting etc… Typical office hours are Monday-Friday, 8 am to 5 pm (foyer open daily 24/7).
Phone 541-593-2411 | Mailing address PO Box 3278, Sunriver, OR 97707 | eMail infosroa@srowners.org