The Sunriver Aquatics and Recreation Center (or SHARC) is hosting duck races and underwater egg dives for kids at 9am on Saturday, March 31 2018. Children will be grouped into age brackets for the underwater egg dives. The cost is $10 for the duck race or egg dive or $15 for both. You can decorate your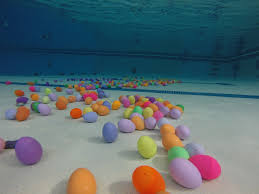 duck at the Sharpie Station from 5:30 to 9pm on March 30 or 8-9am on March 31.
Payment and reservations required by calling 541-585-3147.
Visit www.sunriversharc.com/duckdive for more information.