Sunriver Community Anticipates First Summer of SHARC
If you visit Sunriver on a regular basis or live in Sunriver, there is no doubt you have heard  of the SROA's Sunriver Homeowners Aquatic and Recreation Center project (SHARC).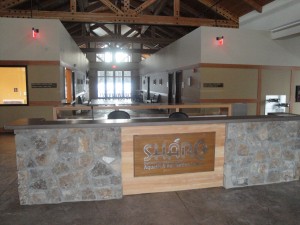 The recently completed SHARC center cost Sunriver homeowners just under 20 million to construct (a major expenditure, read more about why the project is so meaningful to Sunriver visitors and homeowners alike, here). With the South Pool being stretched to capacity for more than a few years, now and having recently been decommissioned, the SHARC center fills a major void for the resort community.
More than just a pool… The SHARC facility boasts a large indoor pool with a separate children's area, outdoor pools and river system, outdoor water slides, year round sledding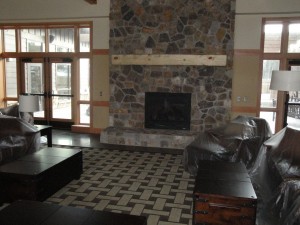 hill, basketball court, amphitheatre, multiple meeting and convention spaces, extensive fitness facilities, separate men's, women's and family locker/changing rooms, Rip Tide Cafe and separate owners lounge.
Only recently has fencing around the SHARC center been removed. Yet for the past couple of months i've observed a never ending stream of curious parties whose desire to glimpse a sneak peak of the new facility before its opening drove them to wondering beyond the gates meant to restrict such access. It is neat to see so much excitement surrounding the new community center, Summer 2013 is sure to bring lots of laughs and smiles of happiness to SHARC patrons.