Widespread Free Unlimited Access To SHARC Ends
For the past two Summers the Sunriver Owners Association along with the majority of Nightly Vacation Rental Companies in Sunriver partnered to give Sunriver vacationers unlimited access to SHARC during their dates of stay, as of January 2014 that arrangement has gone away.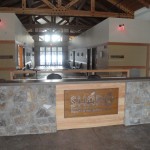 Sunriver vacationers are now asked to pay for their SHARC admittance separately from their stay. A general public one day SHARC ticket costs $25 dollars however, many of the Nightly Vacation Rental Companies in Sunriver are offering discount SHARC passes to their guests. If you are interested in arranging your next stay in Sunriver you can do so by calling Discover Sunriver at 541-593-2482.
For more information about SHARC please visit the SROA's website by clicking here.